Here we provide a step-by-step tutorial on how to join the Lulofs digital catch-up room on Wonder.me
The link is provided in the email sent to you with regards to the (upcoming) event
Step 1: open the link in Google Chrome (or Mozilla Firefox, examples below are screenshots from the steps in Chrome), and accept the cookies so you only have to go through this tutorial once. Later catch-ups will use the same Lulofs room and you can log-in with the same details again then!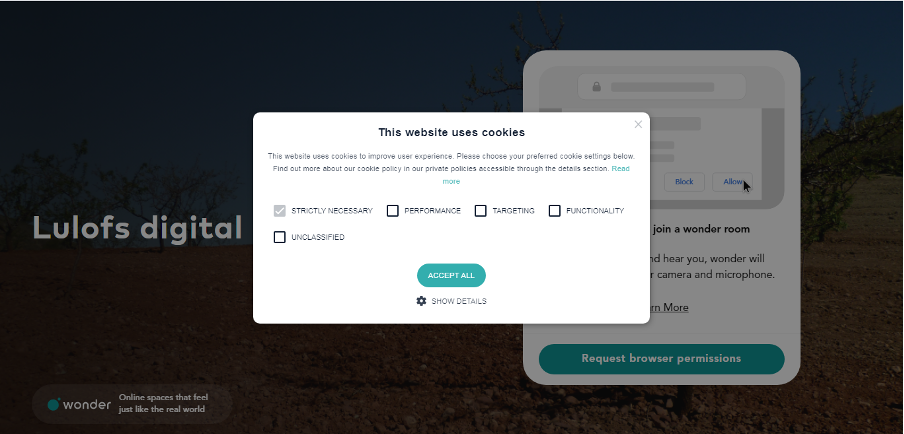 ---
Step 2: click "Request browser permissions"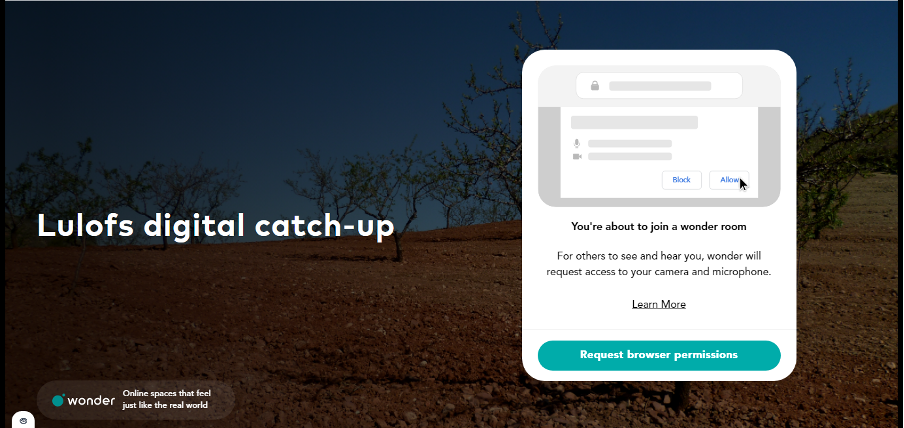 ---
Step 3: allow Wonder.me to use your microphone and/or camera in the 'pop-up' window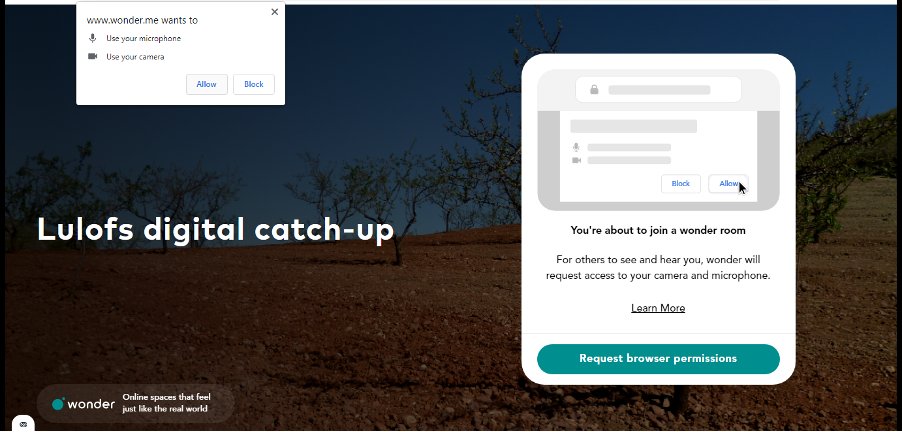 ---
Step 4: Wonder.me will show you which camera and/or microphone are used. Change if needed, otherwise click "Next"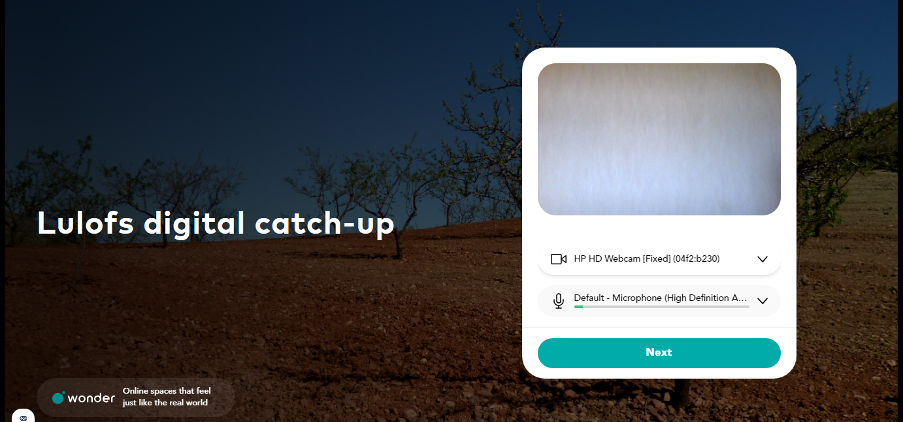 ---
Step 5: Take a photo with the webcam for your 'avatar' (or skip/take a picture of something else if you don't want to show your face) and enter the name you want others to see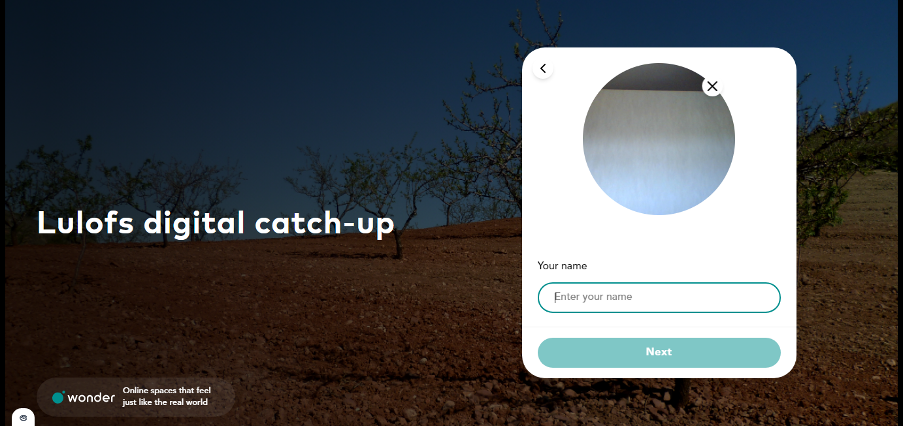 ---
Step 6: and please enter your employer or affiliation for others to see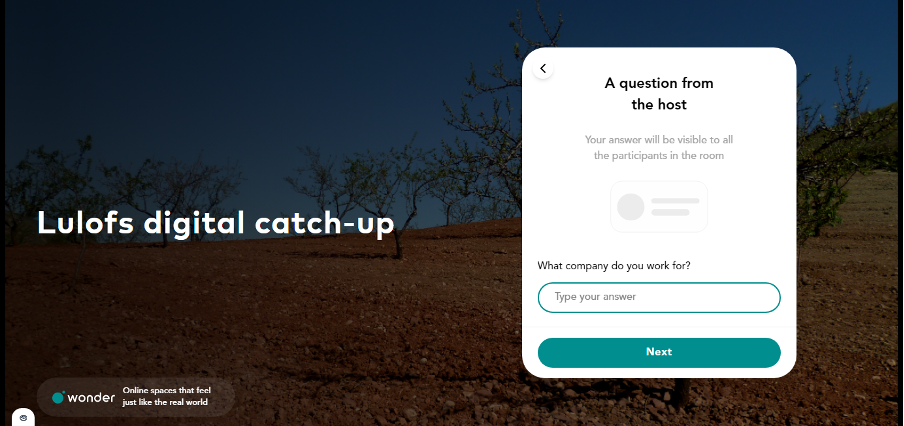 ---
Step 7: welcome! You can 'move' around the digital room by clicking anywhere on the screen. Your avatar will follow you around.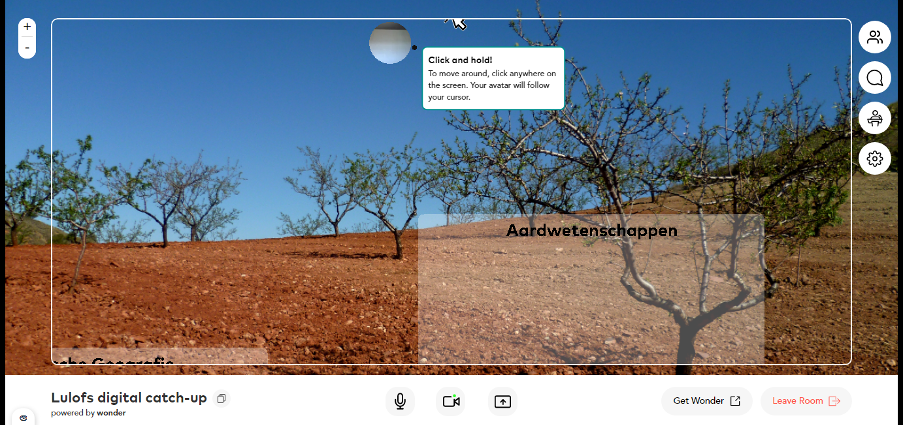 ---
Step 8: the Wonder.me Lulofs digital catch-up room has several 'areas' people can go to. This is primarily to give the room some structure, but you can hang out with anyone anywhere in the screen.
To start a video/audio chat with someone or a group, just 'bump' into them and join in!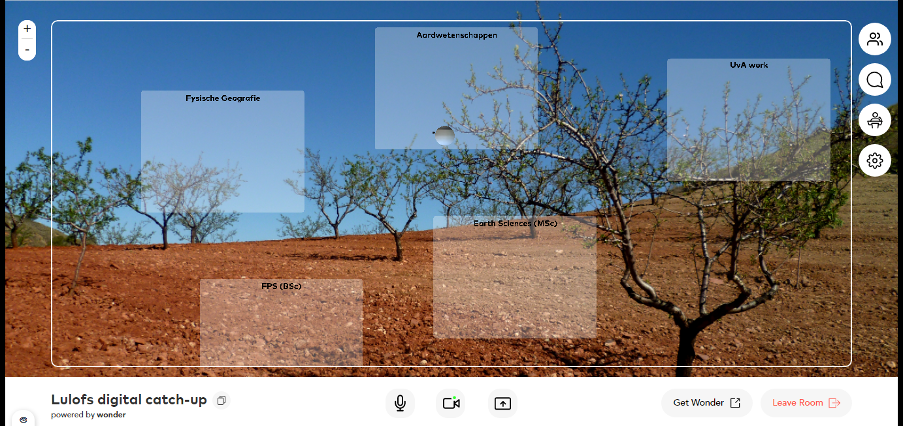 ---
Please let us know if you have difficulties joining the room by emailing us at info@lulofs.org